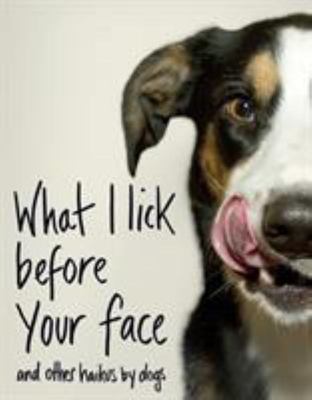 $22.99
AUD
Category: Animals & Pets
Imagine if your dog could talk to you. Better still, imagine if it could express its innermost feelings in poetic form. This hilarious, insightful book confirms what we've all long suspected - that inside every dog is the soul of a poet. From retrieving sticks to rivalry with cats; from cold winter wal ks to endlessly chasing tennis balls, no stone of a dog's life is left unturned. With a delightful photo alongside every haiku, this is the perfect gift for any dog lover. ...Show more
$29.99
AUD
Category: Animals & Pets
Through words and images, writers, photographers and researchers reflect on their connection with animals and nature. They share moments of wonder and revelation from encounters in the natural world- seeing a wild platypus at play, an echidna dawdling across a bush track, or the inexplicable leap of a t hresher shark; watching bats take flight at dusk, or birds making a home in the backyard; or following possums, gliders and owls into the dark. Hopeful, uplifting and deeply moving, this collection is also an urgent call to action, a powerful reminder that we only have one world in which to coexist and thrive with our fellow creatures. By highlighting the beauty and fragility of our unique fauna, Australia's favourite writers, renowned researchers and acclaimed photographers encourage readers to consider it in a new light. Featuring: Barbara Allen, Robbie Arnott, Tony Birch, James Bradley, Mark Brandi, Geraldine Brooks, Anne Buist, Melanie Cheng, Claire G. Coleman, Ceridwen Dovey, Chris Flynn, Nayuka Gorrie, Dan Harley, Ashley Hay, Toni Jordan, Leah Kaminsky, Paul Kelly, Meg Keneally, Tom Keneally, Cate Kennedy, David Lindenmayer, Ella Loeffler, Maia Loeffler, Jen Martin, Angela Meyer, Sonia Orchard, Favel Parrett, Marissa Parrott, Bruce Pascoe, Jack Pascoe, Sue Pillans, Nick Porch, Holly Ringland, Euan Ritchie, Antoinette Roe, Kirli Saunders, Graeme Simsion, Tracy Sorensen, Shaun Tan, Lucy Treloar, Karen Viggers, Emma Viskic, John Woinarski, Clare Wright. And photographers- Tim Bawden, Kristian Bell, Rohan Bilney, Justin Bruhn, Andrew Buckle, Matt Clancy, Amy Coetsee, Craig Coverdale, Angus Emmott, Terry Houston, Jayne Jenkins, Vivien Jones, Sue Liu, Michael Livingston, Caleb McElrea, Nick Monaghan, Richard Pillans, Gillian Rayment, Linda Rogan, David Maurice Smith, Steve Smith, Colin Southwell, Georgina Steytler, Wayne Suffield, Heather Sutton, Peter Taylor, William Terry, Patrick Tomkins, Belinda Wilson, Matt Wright. ...Show more
$29.99
AUD
Category: Animals & Pets
Heartfelt and hilarious, this is a book for anyone who has tried to imagine what their dog was thinking. Human beings often write about their dogs, but the dogs don't usually get a right of reply.  In Love, Clancy, Richard Glover has collated the letters sent by Clancy to his parents in the bush. They a re full of a young dog's musings about the oddities of human behaviour, life in the big city, and his own attempts to fit in. You'll meet Clancy as a puppy, making his first attempt to train his humans, then see him grow into a mature activist, demanding more attention be paid to a dog's view of the world. Along the way, there are adventures aplenty, involving robotic vacuum cleaners, songs about cheese, trips to the country and stolen legs of ham - all told with a dog's deep wisdom when it comes to what's important in life. With delightful illustrations by cartoonist Cathy Wilcox. PRAISE FOR RICHARD GLOVER The Land Before Avocado 'This is vintage Glover - warm, wise and very, very funny. Brimming with excruciating insights into life in the late sixties and early seventies, The Land Before Avocado explains why this was the cultural revolution we had to have' Hugh Mackay 'Hilarious and horrifying, this is the ultimate intergenerational conversation starter' Annabel Crabb Richard Glover's just-published The Land Before Avocado is a wonderful and witty journey back in time to life in the early 1970s' Richard Wakelin, Australian Financial Review Flesh Wounds 'A funny, moving, very entertaining memoir' Bill Bryson, New York Times 'The best Australian memoir I've read is Richard Glover's Flesh Wounds' Greg Sheridan, The Australian   ...Show more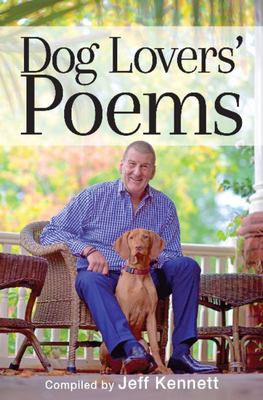 $24.99
AUD
Category: Animals & Pets
â   UPDATED EDITION OF THE TOP SELLER â   THE PERFECT GIFT BOOK OR READ FOR THE DOG LOVER "Dogs enrich our lives if we let them. This collection includes my favourite dog poems, many sent to me over the years by people who simply wanted to share their appreciation and love for their dog. Because lik e us humans, each dog is unique." - Jeff Kennett The ultimate tribute to man's best friend and a must-read for all dog lovers, this updated collection of dog poems, prose and lyrics compiled by Jeff Kennett is a mix of sweet, heartwarming and relatable tales of and gratitude for our fourlegged friends. The book originated after Jeff did a stint on Melbourne radio station 3AW and read a number of his favourite dog poems on air. The result was electric - a great deal of talkback about dogs, requests for more poems, requests for poems to be re-read. Many listeners sent in their favourite poems and the fi rst edition of this book was the result. This updated edition comes 17 years after the fi rst edition and brings just as much joy to dog owners and lovers as it did on its fi rst release. ABOUT THE AUTHOR Jeff Kennett AC is the founding Chairman of beyondblue: the national depression initiative and has been Chairman since 2000. He was a Member of the Victorian Parliament for 23 years, and was Premier of the State from 1992 to 1999. Prior to that he was Leader of the Opposition 1982-1989; 1991-1992. In 2005 Mr Kennett was awarded the Companion of the Order of Australia. He is the author of Kennett: Insights & Refl ections (Wilkinson Publishing). ...Show more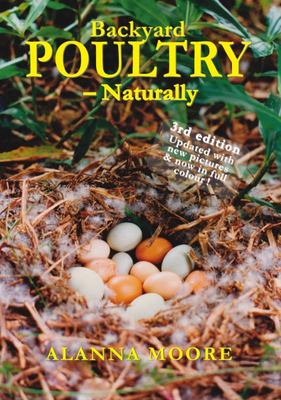 $35.00
AUD
Category: Animals & Pets
Perfect as micro-livestock for the edible backyard, the popularity of poultry is not surprising. However, good information about natural poultry care can be hard to come by. But this book has it all! Now in its third edition, Backyard Poultry - Naturally has become the bible for the chemical-free raisin g of your feathered friends. From housing to feeding, from selection to breeding, from pets to production, from the best lookers to the best layers, this book covers everything the backyard farmer needs to know about poultry husbandry - including preventative and curative herbal medicines and homeopathic remedies for common problems. What to plant in poultry yards, following permaculture principles, is also covered, the author being a permaculture farmer who is passionate about preserving the heritage breeds, many of which are in danger of extinction. This third edition has now been completely updated and revised. New natural remedies have been added, along with new breed photographs - and it is now in full colour! ...Show more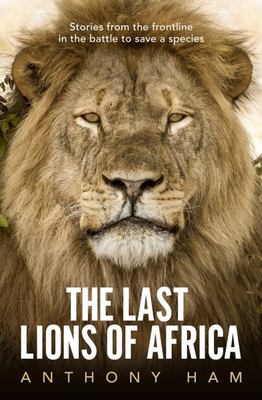 $32.99
AUD
Category: Animals & Pets
An incredible and moving account of one man's journey into the world of lions, why they are fast disappearing and what can be done to save them from extinction and thus save Africa, whose delicate ecosystem depends on these apex predators to keep everything in balance.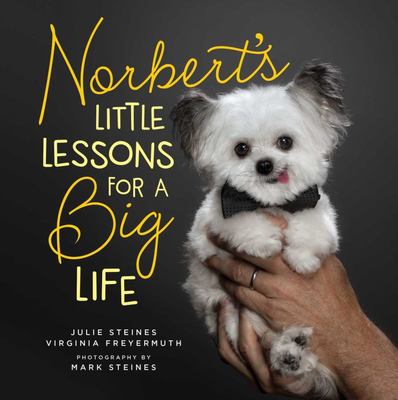 $20.99
AUD
Category: Animals & Pets
Norbert, the Internet's cutest and most popular therapy dog, shares the lessons he's learned from being a three-pound hero and philanthropist, demonstrating that you don't need to be big to make a big difference in the world. Philosopher, intuitive healer, and fashion-forward snappy dresser, Norbert the tiny, mixed-breed therapy dog with a big heart shares his lessons on friendship, individuality, family, love, and more to help you shift your perspective and focus on what really matters in life. With fifty accompanying photographs throughout the book, Norbert hopes to continue his goal to spread smiles, inspire kindness, and bring comfort to those in need. ...Show more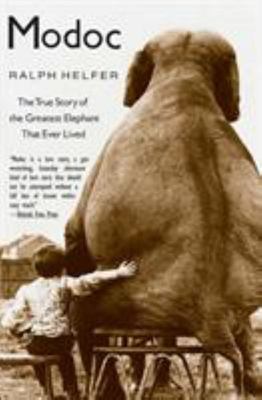 $25.99
AUD
Category: Animals & Pets | Reading Level: very good
On a quiet morning in 1896, in a small German circus town, a boy and an elephant were born. The boy was named Bram, the elephant was named Modoc. Bram was the son of a local elephant handler, and even as a child he showed signs of becoming a master handler. Modoc grew impressively beyond anyone's imagin ation--exceptional intelligence, massive size, and a gentleness surpassing that of even the kindest elephants. The two were raised as siblings, and when news came that the circus was being sold, thirteen-year-old Bram did the only thing he could imagine: He stowed away to be with Modoc. Weeks into their voyage to the United States, they were caught in a catastrophic storm at sea, and Modoc single-handedly saved the lives of Bram and thirty sailors. Taken to shore in India, Modoc and Bram were heroes to the elephant-loving Indian people. Their unexpected detour lasted many years, as Bram studied under the legendary mahout elephant trainers of the Far East while Modoc--fully grown and with Bram at her side--became a master harvester in the remote teak forests of rural India. In the 1930s they finally arrived in New York, where for the next two decades Modoc rose to great performing fame in the center ring of the world's most popular circus. Known as "The Golden Elephant," she was the only elephant of her time who could dance and perform without a trainer. Modoc was a major American celebrity. Then a tragedy stuck, and the lives of Modoc and Bram were forever changed. On a routine stopover between circus towns, Modoc vanished from under Bram's protective watch. Weeks of searching turned into years, but he never lost hope that he would see Modoc again... Modoc is an epic for the ages, destined to be a classic, and sure to be cherished by readers young and old. The Greatest elephant story ever told, lovingly recreated by Modoc's owner during the last twenty years of her seventy-eight-year life, Modoc spans eight decades and three continents. It is a tale of love, loss, and the deep spiritual bond between a man and his extraordinary nine-thousand pound companion. ...Show more
$40.00
AUD
Category: Animals & Pets | Series: Bibliotheca Universalis Ser.
Dog DaysA photo tribute to our four-pawed friends In celebration of the world's favorite animal, we bring you over 400 photographs of or about dogs. With pictures from the 19th century to today, the collection includes works by Man Ray, Eric Fischl, Wolfgang Tillmans, Donna Ruskin, Fatima NeJame, Vincen t Versace, and of course Elliott Erwitt and William Wegman. Together, their pictures, unique in style but united in canine affection, are testimony if ever there was one that dogs are not only best friends, but also pure photographic inspiration. Forget #dogsofinstagram, this is real canine art, showing how the camera has been key witness to dogs in all their diversity, character, and friendship, from pensive pooch portraits to four-pawed action shots. As intellectually as it is visually stimulating, the book includes captivating essays tracing the presence of dogs in the history of photography and their relationship with humans across the decades.Bibliotheca Universalis--Compact cultural companions celebrating the eclectic TASCHEN universe at an unbeatable, democratic price Since we started our work as cultural archaeologists in 1980, TASCHEN has become synonymous with accessible, open-minded publishing. Bibliotheca Universalis brings together more than 100 of our all-time favorite titles in a neat new format so you can curate your own affordable library of art, anthropology, and aphrodisia.Bookworm's delight--never bore, always excite Text in English, French, and German ...Show more
$17.99
AUD
Category: Animals & Pets
SOON TO BE A MAJOR FILM STARRING ASHLEY JUDDFrom W. Bruce Cameron, the author of A Dog's Purpose, the number one New York Times bestseller and major film comes a completely unforgettable adventure as one devoted dog makes her way home. When Lucas Ray rescued his puppy Bella he knew his life would change forever. Smuggling her into his building isn't easy, particularly with his prying neighbours, and Lucas decides to risk taking her to work. The joy on the faces of the veterans in his hospital as Bella distributes her unique brand of comfort makes it all worth it.But then Bella is picked up by animal control and Lucas makes the heartbreaking decision to send her away. Lucas hasn't understood Bella's feelings, though. There might be hundreds of miles separating them but Bella wants her master and she is coming to find him . . .A Dog's Way Home is a heartwarming story perfect for fans of Marley & Me, A Street Cat Named Bob and The Art of Racing in the Rain. ...Show more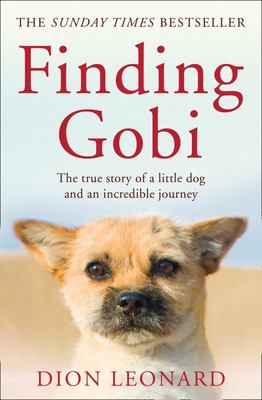 $18.99
AUD
Category: Animals & Pets
THE SUNDAY TIMES NO.2 BESTSELLER Like A Streecat Named Bob before it, Finding Gobi is a truly heart-warming story for animal lovers worldwide... In 2016, Dion Leonard, a seasoned ultramarathon runner, unexpectedly stumbled across a little stray dog while competing in a gruelling 155 mile race across the Gobi Desert. The lovable pup, who earned the name 'Gobi', proved that what she lacked in size, she more than made up for in heart, as she went step for step with Dion over the treacherous Tian Shan Mountains, managing to keep pace with him for nearly 80 miles. As Dion witnessed the incredible determination of this small animal, he felt something change within himself. In the past he had always focused on winning and being the best, but his goal now was simply to make sure that his new friend was safe, nourished and hydrated. Although Dion did not finish first, he felt he had won something far greater and promised to bring Gobi back to the UK for good to become a new addition to his family. This was the start of a journey neither of them would ever forget with a roller coaster ride of drama, grief, heartbreak, joy and love that changed their lives forever. Finding Gobi is the ultimate story of hope, of resilience and of friendship, proving once again, that dogs really are 'man's best friend.' ...Show more