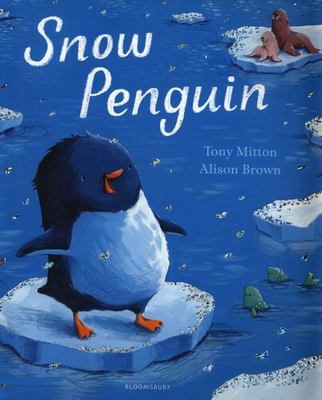 Snow Penguin
by Tony Mitton; Alison Brown (Illustrator)
$5.99
AUD
$14.99
(60% off)
Category: Bargains
This little Penguin can never stay still. He 's always in search of excitement and thrill. When he looks at the rocks and the ice and the snow, I wonder what 's out there' he 's eager to know.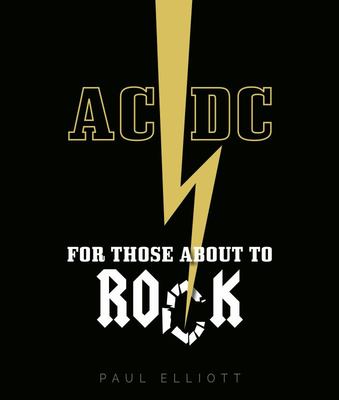 $16.99
AUD
$39.99
(57% off)
Category: Bargains
To millions of fans AC/DC will always be the greatest hard rock band of them all. From their formation in Sydney, Australia in 1973 by brothers Angus and Malcolm Young, AC/DC have made the most visceral and single-minded rock, and inspired generations of rock icons from Def Leppard to Guns N' Roses and Metallica.   The basic blueprint laid down in their early albums with Bon Scott - hard, no-nonsense, riff-driven rock'n'roll - has served them well with more than 200 million records sold, including the best-selling rock album of all time - Back in Black.   Illustrated with more than 200 photographs acclaimed rock writer, Paul Elliott documents AC/DC's career from backstory to their latest album, 2014's Rock Or Bust, offering real insight into the band's enduring success and rise to rock royalty. ...Show more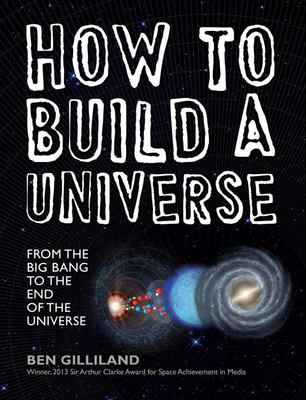 $12.99
AUD
$34.99
(62% off)
Category: Bargains
The universe--demystified! Using a combination of eye-catching graphics, humor, and erudite storytelling, science illustrator Ben Gilliland shows us how the cosmos came to be, from the formation of the first particles in the Big Bang to the development of the stars, galaxies, and planets, leading us up to the present . . . and into the future. Each chapter builds the story of the universe piece by piece, highlighting groundbreaking discoveries in physics from the likes of Albert Einstein, Max Planck, and Peter Higgs, with fun and enlightening sidebars throughout.  ...Show more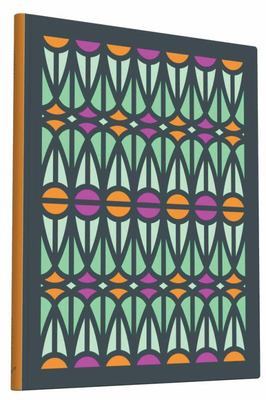 $9.99
AUD
$19.99
(50% off)
Category: Bargains
This striking and elegant hardcover journal features a laser-cut front cover over an intricate neon-coloured design inspired by the screen blocks common in mid-century modern architecture.
$9.99
AUD
$39.95
(74% off)
Category: Bargains | Series: Welcome to the Museum
Discover more than 140 exhibits in this virtual museum, open all hoursWelcome to the museum! Here you will find a collection of objects from ancient civilisations. Objects of beauty, objects of functionality, objects of war, objects of life, and objects of death and burial. As you wander from room to ro om, explore the magnificence of what civilisations have left behind over thousands of years of human history. Over 100 full-colour, immaculately detailed pages, featuring great works of art and fascinating everyday objects from across six continents. Objects are beautifully illustrated and paired with text that explains their story and importance. The large, high-quality format makes this the ultimate gift for book lovers. Excellent Cond. Personal Message written inside cover ...Show more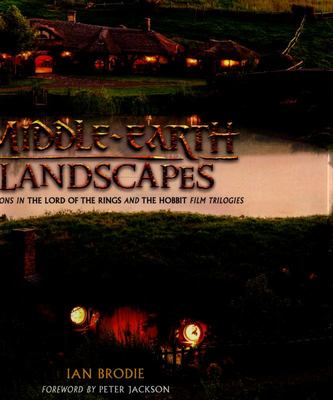 $12.99
AUD
$49.99
(74% off)
Category: Bargains
Sumptuous hardback gift edition combining the best of the Hobbit and Lord of the Rings Location Guides, plus brand new photography unique to this book. In the epic film trilogies created by Peter Jackson, New Zealand has become Middle-earth. From the majestic peaks of the Southern Alps to the rolling hi lls and Volcanic Plateau of the North Island, the world of The Lord of the Rings and The Hobbit was stunningly re-created on an epic scale. Photographer Ian Brodie has captured these locations in all their beauty and splendour. Featuring the most breathtaking photographs from his bestselling The Lord of the Rings Location Guidebook and The Hobbit Motion Picture Trilogy Location Guidebook, plus all-new imagery and contributions by Peter Jackson, Richard Taylor, Andy Serkis and Alan Lee, this is a magnificent record of a historic era in film-making, and a peerless collection of landscape and location photography by a master of his craft. Featuring contributions from Peter Jackson and other members of the films' cast and crew, as well as fascinating background to the film-making process, this is the ultimate tribute to the land and its locations. ...Show more
$9.99
AUD
$32.99
(69% off)
Category: Bargains | Series: Heaven Ser. | Reading Level: very good
In this enchanting sequel to the number one bestseller The Five People You Meet in Heaven, Mitch Albom tells the story of Eddie's heavenly reunion with Annie - the little girl he saved on earth - in an unforgettable novel of how our lives and losses intersect. Fifteen years ago, in Mitch Albom's beloved novel, The Five People You Meet in Heaven, the world fell in love with Eddie, a grizzled war veteran- turned-amusement park mechanic who died saving the life of a young girl named Annie. Eddie's journey to heaven taught him that every life matters. Now, in this magical sequel, Mitch Albom reveals Annie's story. The accident that killed Eddie left an indelible mark on Annie. It took her left hand, which needed to be surgically reattached. Injured, scarred, and unable to remember why, Annie's life is forever changed by a guilt-ravaged mother who whisks her away from the world she knew. Bullied by her peers and haunted by something she cannot recall, Annie struggles to find acceptance as she grows. When, as a young woman, she reconnects with Paulo, her childhood love, she believes she has finally found happiness. As the novel opens, Annie is marrying Paulo. But when her wedding night day ends in an unimaginable accident, Annie finds herself on her own heavenly journey - and an inevitable reunion with Eddie, one of the five people who will show her how her life mattered in ways she could not have fathomed. Poignant and beautiful, filled with unexpected twists, The Next Person You Meet in Heaven reminds us that not only does every life matter, but that every ending is also a beginning - we only need to open our eyes to see it. ...Show more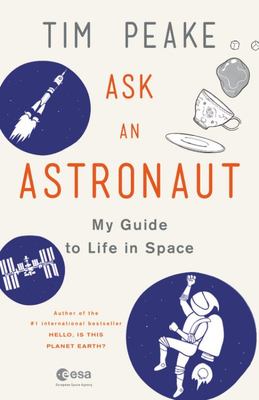 $12.99
AUD
$34.99
(62% off)
Category: Bargains
Was it fun to do a space walk? How squashed were you in the capsule on the way back? What were your feelings as you looked down on Earth for the first time? Were you ever scared? Where to next-the Moon, Mars, or beyond?Based on his historic mission to the International Space Station, Ask an Astronaut is Tim Peake's guide to life in space, and his answers to the thousands of questions he has been asked since his return to Earth. With explanations ranging from the mundane-how do you wash your clothes or go to the bathroom while in orbit?-to the profound-what's the point?-all written in Tim's characteristically warm style, Tim shares his thoughts on every aspect of space exploration.From training for the mission to launch, to his historic spacewalk, to re-entry, he reveals for readers of all ages the cutting-edge science behind his groundbreaking experiments, and the wonders of daily life on board the International Space Station.The public was invited to submit questions using the hashtag #askanastronaut, and a selection are answered by Tim in the book, accompanied with illustrations, diagrams, and never-before-seen photos. ...Show more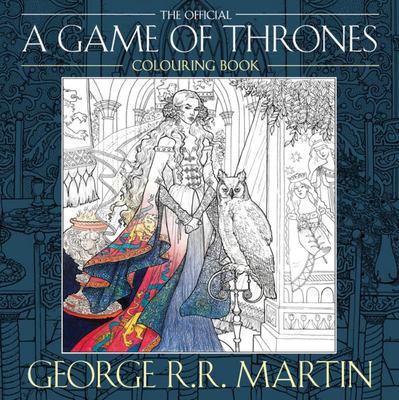 $7.99
AUD
$19.99
(60% off)
Category: Bargains
The perfect gift for fans of George R. R. Martin's A SONG OF ICE AND FIRE and HBO's GAME OF THRONES, this one-of-a-kind colouring book features more than forty-five exclusive illustrations! ALL MEN MUST DRAW In a world where weddings are red, fire is green, and debts are paid in gold, countless images leap off the page (or the screen) thanks to the eye-popping intricacy of the vivid settings and details. Now, for the first time, fans of this blockbuster saga can fill in the blanks and marvel as this meticulously imagined universe comes to life, one sword, sigil, and castle at a time. With dozens of stunning original black-and-white illustrations from world-renowned illustrators Yvonne Gilbert, John Howe, Tomislav Tomic, Adam Stower, and Levi Pinfold, this unique collector's item expands the reach of an international phenomenon with flying colours. ...Show more
$17.99
AUD
$50.00
(64% off)
Category: Bargains
Engin Akin shares her culinary mastery and describes the evolution of Turkey's complex culture of food in The Essential Turkish Cuisine. Complete with 200 recipes found across the country, including traditional dolmas, kebabs, halva and more, this definitive book offers rare insight into the diverse inf luences on modern Turkish cooking. Featuring a wide range of large and small plates--from Stuffed Peppers and Eggplant to Lamb with Quince, Fresh Sour Cherry Hosaf to Crepes with Tahini and Pekmez--Engin includes expert instruction for each dish. Through these recipes and the gorgeous photographs of Turkey--its bustling markets, its food, and its traditions-- Engin shares the country's rich heritage and brings the spirit of Turkey into your kitchen. ...Show more
$6.99
AUD
$12.99
(46% off)
Category: Bargains | Series: First 100 Sticker Books
Sticker activity book with 100 animals for preschool children to discover. Includes over 500 stickers for children to find and match to the spaces on the pages.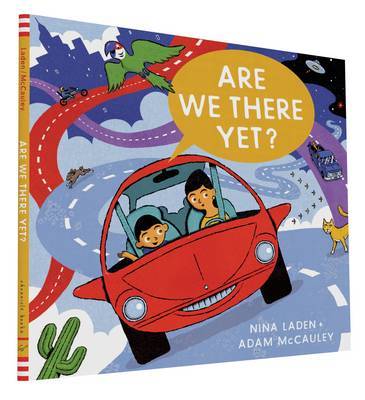 $7.99
AUD
$29.99
(73% off)
Category: Bargains
A young child's imagination (or is it?) turns a long car journey into an adventure.