$29.99
AUD
$32.99
(9% off)
Category: Crime Thriller Horror | Reading Level: very good
The compelling new novel from Jane Harper, the New York Times bestselling author of The Dry. Kieran Elliott's life changed forever on the day a reckless mistake led to devastating consequences.The guilt that still haunts him resurfaces during a visit with his young family to the small coastal town he on ce called home. Kieran's parents are struggling in a community which is bound, for better or worse, to the sea, that is both a lifeline and a threat. Between them all is his absent brother, Finn. When a body is discovered on the beach, long-held secrets threaten to emerge. A sunken wreck, a missing girl, and questions that have never washed away... ...Show more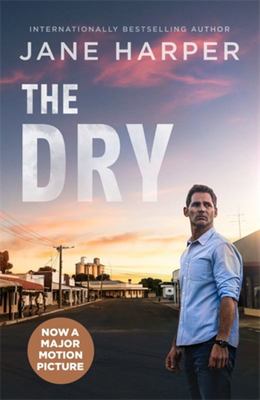 $19.99
AUD
Category: Crime Thriller Horror
NOW A MAJOR MOTION PICTURE STARRING ERIC BANA AS AARON FALK. WHO REALLY KILLED THE HADLER FAMILY? It hasn't rained in Kiewarra for two years. Tensions in the farming community become unbearable when three members of the Hadler family are discovered shot to death on their property. Everyone assumes Luke Hadler committed suicide after slaughtering his wife and six-year-old son. Federal Police investigator Aaron Falk returns to his hometown for the funerals and is unwillingly drawn into the investigation. As suspicion spreads through the town, Falk is forced to confront the community that rejected him twenty years earlier. Because Falk and his childhood friend Luke Hadler shared a secret, one which Luke's death threatens to unearth ... ...Show more
$29.99
AUD
$32.99
(9% off)
Category: Crime Thriller Horror | Reading Level: very good
TROUBLED BLOOD is the next thrilling instalment in the highly acclaimed, international bestselling series featuring Cormoran Strike and Robin Ellacott, written by Robert Galbraith, a pseudonym of J.K. Rowling. Private Detective Cormoran Strike is visiting his family in Cornwall when he is approached by a woman asking for help finding her mother, Margot Bamborough - who went missing in mysterious circumstances in 1974. Strike has never tackled a cold case before, let alone one forty years old. But despite the slim chance of success, he is intrigued and takes it on; adding to the long list of cases that he and his partner in the agency, Robin Ellacott, are currently working on. And Robin herself is also juggling a messy divorce and unwanted male attention, as well as battling her own feelings about Strike. As Strike and Robin investigate Margot's disappearance, they come up against a fiendishly complex case with leads that include tarot cards, a psychopathic serial killer and witnesses who cannot all be trusted. And they learn that even cases decades old can prove to be deadly . . . A breathtaking, labyrinthine epic, Troubled Blood is the fifth Strike and Robin novel and the most gripping and satisfying yet. Praise for the Strike series: 'The work of a master storyteller' Daily Telegraph 'A blistering piece of crime writing' Sunday Times 'Unputdownable' Daily Express 'Highly inventive storytelling' Guardian 'Superb . . . an ingenious whodunnit' Sunday Mirror 'Come for the twists and turns and stay for the beautifully drawn central relationship' Independent 'Outrageously entertaining' Financial Times   ...Show more
$29.99
AUD
Category: Crime Thriller Horror
Fran thought she'd never return to Ash Mountain but her dad has become ill, her relationship is over, and she hates her dead-end job in the city anyway. In a blistering summer, childhood memories prick at her fragile self-esteem as old friendships and rivalries are renewed and new ones forged. But the tumult of her home life is the least of her worries, because a bushfire is roaring towards Ash Mountain and the town's long-held secrets will soon be exposed in the carnage. Ash Mountain is a uniquely Australian domestic noir - warm, blackly funny and a powder keg of accumulated tension. Vividly portraying small-town life, and a woman and a land in crisis, this is a disaster thriller you will never forget. ...Show more
$29.99
AUD
Category: Crime Thriller Horror | Series: Martin Scarsden
The gripping new Martin Scarsden novel. She breathes deeply, trying to quell the rising sense of panic. A detective came to her home, drugged her and kidnapped her. She tries to make sense of it, to imagine alternatives, but only one conclusion is possible: it's the past, come to claim her.  Martin Sc arsden's new life seems perfect, right up until the moment it's shattered by a voicemail: a single scream, abruptly cut off, from his partner Mandalay Blonde. Racing home, he finds an unconscious man sprawled on the floor and Mandy gone. Someone has abducted her. But who, and why? So starts a twisting tale of intrigue and danger, as Martin probes the past of the woman he loves, a woman who has buried her former life so deep she has never mentioned it. And for the first time, Mandy finds denial impossible, now the body of a mystery man has been discovered, a man whose name she doesn't know, a man she was engaged to marry when he died. It's time to face her demons once and for all; it's time she learned how to trust. Set in a Sydney riven with corruption and nepotism, privilege and power, Trust is the third riveting novel from award-winning and internationally acclaimed writer Chris Hammer. 'The best Australian crime novel since Peter Temple's The Broken Shore.' - The Times on Silver   ...Show more
$29.99
AUD
Category: Crime Thriller Horror | Series: Phryne Fisher Ser.
Surrounded by secrets, great and small, the formidable Miss Phryne Fisher returns to vanquish injustice.When a mysterious invitation arrives for Miss Phryne Fisher from an unknown Captain Herbert Spencer, Phryne's curiosity is excited. Spencer runs a retreat in Victoria's spa country for shell-shocked s oldiers of the First World War. It's a cause after Phryne's own heart but what could Spencer want from her?Phryne and the faithful Dot view their spa sojourn as a short holiday but are quickly thrown in the midst of disturbing Highland gatherings, disappearing women, murder and the mystery of the Temperance Hotel.Meanwhile, Cec, Bert and Tinker find a young woman floating face down in the harbour, dead. Tinker, with Jane and Ruth, Phryne's resilient adopted daughters, together decide to solve what appears to be a heinous crime.Disappearances, murder, bombs, booby-traps and strange goings-on land Miss Phryne Fisher right in the middle of her most exciting adventure. ...Show more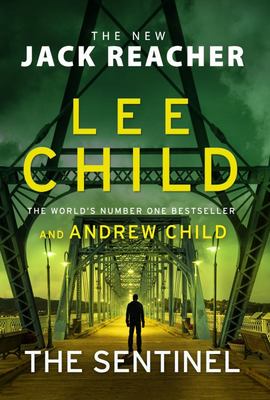 The Sentinel
by Lee Child and Andrew Child
$29.99
AUD
$32.99
(9% off)
Category: Crime Thriller Horror | Reading Level: very good
The edge-of-your-seat, heart-in-mouth new Jack Reacher thriller for 2020 - his 25th adventure.   Jack Reacher gets off the bus in a sleepy no-name town outside Nashville, Tennessee. He plans to grab a cup of coffee and move right along. Not going to happen. The town has been shut down by a cyber attack. At the centre of it all, whetherhe likes it or not, is Rusty Rutherford. He's an average IT guy, but he knows more than he thinks. As the bad guys move in on Rusty, Reacher moves in on them . . . And now Rusty knows he's protected, he's never going to leave the big man's side. Reacher might just have to stick around and find out what the hell's gone wrong . . . and then put it right, like only he can.   ...Show more
$29.99
AUD
Category: Crime Thriller Horror
The elegant Miss Phryne Fisher returns in this scintillating collection, which features four brand-new stories. The Honourable Phryne Fisher - she of the Lulu bob, Cupid's bow lips, diamante garters and pearl-handled pistol - is the 1920s' most elegant and irrepressible sleuth.Miss Phryne Fisher is up to her stunning green eyes in intriguing crime in each of these entertaining, fun and compulsively readable stories. With the ever-loyal Dot, the ingenious Mr Butler and all of Phryne's friends and household, the action is as fast as Phryne's wit and logic.   ...Show more
$32.99
AUD
Category: Crime Thriller Horror
  We cannot recommend this book highly enough - it has everything - plot, pacing, characters, edge of your seat writing. Candice Fox has been described by the Sydney Morning Herald as 'one of Australia's finest new gen crime writers' and her latest novel is another thrilling ride, as a mass prison bre akout lets loose 650 of the country's most dangerous prisoners.  Are you listening, Warden?' 'What do you want?' 'I want you to let them out.' 'Which inmates are we talking about?' 'All of them.' When 650 of the world's most violent human beings pour out from Pronghorn Correctional Facility into the Nevada Desert, the biggest manhunt in US history begins. But for John Kradle, this is his one chance to prove his innocence, twenty-six years after the murder of his wife and child. He just needs to stay one step ahead of the teams of law enforcement officers he knows will be chasing the escapees down. Death Row Supervisor turned fugitive-hunter Celine Osbourne is single-minded in her mission to catch Kradle. She has very personal reasons for hating him - and she knows exactly where he's heading . . .   ...Show more
$29.99
AUD
$32.99
(9% off)
Category: Crime Thriller Horror | Series: Mickey Haller Ser.
Lincoln Lawyer Mickey Haller is back in the heartstopping new thriller from #1 New York Times bestselling author Michael Connelly. Defense attorney Mickey Haller is pulled over by police, who find the body of a client in the trunk of his Lincoln. Haller is charged with murder and can't make the exorbita nt $5 million bail slapped on him by a vindictive judge.   Mickey elects to defend himself and must strategize and build his defense from his jail cell in the Twin Towers Correctional Center in downtown Los Angeles, all the while looking over his shoulder--as an officer of the court he is an instant target.   Mickey knows he's been framed. Now, with the help of his trusted team, he has to figure out who has plotted to destroy his life and why. Then he has to go before a judge and jury and prove his innocence.   In his highest stakes case yet, Mickey Haller fights for his life and shows why he is "a worthy colleague of Atticus Finch...in the front of the pack in the legal thriller game" (Los Angeles Times).     ...Show more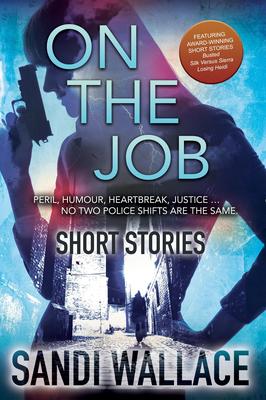 $19.99
AUD
Category: Crime Thriller Horror | Series: Police-themed Short Story Collection
Police on the beat, working one-officer shops, and seasoned detectives pursue a cunning home intruder, a full-moon prankster, false friends, vengeful partners. Adrenaline-charged car chases, unsanctioned surveillance, intense interrogation. The impact of a child's tragic death. The import of unearthing what happened to an infant and her mother. Lives saved and crooks captured. This gripping collection of Sandi Wallace's award-winning short fiction—"Busted", "Silk Versus Sierra" and "Losing Heidi"—along with new and never-before released verse and stories, includes "Impact", a finalist in the international Cutthroat Rick DeMarinis Short Story Contest. ...Show more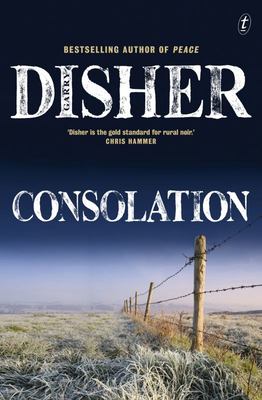 $32.99
AUD
Category: Crime Thriller Horror
In Consolation, Tiverton's only police officer Constable Paul Hirschhausen is dealing with a snowdropper. Someone is stealing women's underwear, and Hirsch knows how that kind of crime can escalate. Then two calls come in: a teacher who thinks a child may be in danger at home. A father on the rampage ov er at the primary school. Hirsch knows how things like that can escalate, too. Families under pressure. Financial problems. But it's always a surprise when the killing starts. ...Show more