$34.99
AUD
Category: Current Affairs Politics
A deeply powerful, poetic and compelling book on the challenges facing our world, from one of Australia's most experienced journalists and international commentators, Stan Grant. History is turning. In only a few short decades, we have come a long way from Francis Fukuyama's declaration of the 'end of history' and the triumph of liberal democracy in 1989. Now, with the inexorable rise of China, the ascendancy of authoritarianism and the retreat of democracy, the world stands at a moment of crisis. This is a time of momentous upheaval and enormous geopolitical shifts, compounded by the global pandemic, economic collapse and growing inequality, Islamist and far right terror, and a resurgent white supremacy. The world is in lockdown and the showdown with China is accelerating - and while the West has been at the forefront of history for 200 years, it must now adapt to a world it no longer dominates. At this moment, we stand on a precipice - what will become of us? Stan Grant is one of our foremost observers and chroniclers of the world in crisis. Weaving his personal experiences of reporting from the front lines of the world's flashpoints, together with his deep understanding of politics, history and philosophy, he explores what is driving the world to crisis and how it might be averted. He fears the worst, but begins to chart the way forward. There is bitterness, anger and history here, but there is also the capacity for negotiation, forgiveness and hope. A powerful and incisive analysis of the state of our world, and our place within it. ...Show more
$31.99
AUD
$35.00
(8% off)
Category: Current Affairs Politics
A sequel to the prescient bestseller, first published in 1982, that alerted the public to the likely impacts of information technologies and the emergence of a post-industrial society. When Sleepers, Wake!was first released in Australia, it immediately became influential around the world: it was read by Deng Xiaoping and Bill Gates; was published in China, Japan, South Korea, and Sweden; and led to the author being the first Australian minister invited to address a G-7 summit meeting, held in Canada in 1985. Now its author, the polymath and former politician Barry Jones, turns his attention to what has happened since -- especially to work, class, social relationships, and climate in the digital age -- and to the challenges faced by increasingly fragile democracies and public institutions. Jones sees climate change as the greatest problem of our time, especially because political leaders are incapable of dealing with complex, long-term issues of such magnitude. Meanwhile, technologies such as the smartphone and the ubiquity of social media have reinforced the realm of the personal. This has weakened our sense of, or empathy with, 'the other', the remote, the unfamiliar, and all but destroyed our sense of community, of being members of broad, inclusive groups. In the post-truth era, politicians invent 'facts' and ignore or deny the obvious, while business and the media are obsessed with marketing and consumption for the short term. What Is to Be Done is a long-awaited update on such challenges of modernity.     ...Show more
$24.99
AUD
Category: Current Affairs Politics
In a tumultuous year, Australia and New Zealand have never been closer, as we move towards a shared travel zone. But why, despite being so close, do we seem to know so little about each other? And is there such a thing as national character? In this wise and illuminating essay, Laura Tingle looks at lea dership, economics, history and more. Competitiveness has marked our relationship from its earliest days. In the past half-century, both countries have been compelled to remake themselves amid shifting economic fortunes. New Zealand has been held up as a model for everything from tax reform to the way we conduct our politics. What have been the outcomes? How do they compare to ours? Tingle considers everything from Morrison and Ardern as national leaders to the different ways each country has dealt with its colonial legacy. What could we learn from New Zealand? And it from us? This is a perceptive, often amusing introduction to a country just like ours in some ways, but quite different in others.   ...Show more
$32.99
AUD
Category: Current Affairs Politics
Why did the sacking of rugby player Israel Folau over his social media posts become one of the nation's most polarizing controversies? How could one man's religious views activate so many people in modern Australia? And what does the sides people found themselves on tell us about the kind of country we' ve become? Starting with this striking incident, triple Walkley Award winning journalist Malcolm Knox paints a vivid portrait of the divisions that underlie our recent history, from marriage equality to the covid lockdown. He shows how free speech has become the new flashpoint of the 'culture wars', and how it remains our deepest national faultline.   ...Show more
$19.95
AUD
Category: Current Affairs Politics | Series: In the National Interest Ser.
For some time, Australia's democracy has been slowly sliding into disrepair. The nation's major policy challenges go unaddressed, our economic future is uncertain and political corruption is becoming normalised. It's tempting, but distracting, to point to the usual list of reasons, from the declining ca libre of the political class to the growing polarisation of politics. But we can't understand the current predicament of our democracy without recognising the central role of Murdoch's national media monopoly. In Queensland, where national elections are determined, he owns thirteen of the state's fourteen newspapers. All his papers are loss-making and retained for political influence only; nationally, they act as a Liberal Party protection racket, providing zero accountability on Coalition corruption and incompetence. Together with the Liberal Party, the Murdoch media cultivates a climate of national anxiety, fear and anger through relentless campaigns on deficit, debt and the threat to Australia from ever-changing but always nefarious foreign interests. Their goal is an anxious Australia, reinforced by the latest campaign applications of political neuroscience, permanently predisposing the electorate towards the reassurance of having conservatives in power.For these reasons, there is no longer a level playing field in Australian politics. We won't see another progressive government in Canberra until we deal with this cancer in our democracy. Three more things must change for Labor to be returned to office. Labor must significantly broaden its political base; demolish the entire rationale for the conservative political project now that the Liberal Party has abandoned its position on debt, deficit and government intervention in the economy; and put forward a clear plan dealing with the challenges ahead: recurring pandemics; demographic decline; technological disruption undermining economic competitiveness and employment; the rise of China; and the continued economic and environmental devastations of climate change. All four tasks are essential. All four will require great political courage to bring about fundamental change. And now is the time for women and men of courage to act.In the National Interest is a new series in the Monash University Publishing list that is focused on the challenges Australia confronts. The series informs, influences and inspires public discourse. Showcasing experts both from within Monash and beyond, these short, thought-provoking and accessible books will address the major issues of our times, from public policy to governance and government. ...Show more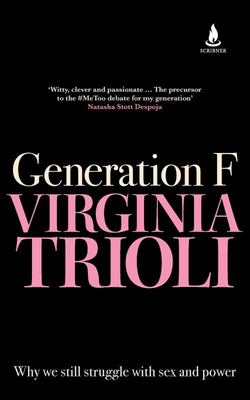 $24.99
AUD
Category: Current Affairs Politics
'For me these Ormond College women were, and are, the first voices of the revolution that is #MeToo in Australia.' Twenty-five years ago, Australia was in the grip of another debate about sex and power. The Master of Ormond College at the University of Melbourne had been acquitted of indecent assault after complaints by two female students. Helen Garner's bestselling book about the case, The First Stone, polarised readers over whether the students had been right to take their allegations to the law. Was the feminist movement poisoning gender relations? In Generation F, the young award-winning journalist Virginia Trioli offered a vigorous, incisive and compelling argument for the ongoing need for feminism, while exploring her own bewilderment and anger. She described the real state of sexual harassment, violence, the workplace and the law in Australia: how most women just copped it, but those who felt able to confront it needed all the support they could get. Now – as women around the world speak up about how sexual harassment has destroyed their work, families and lives – Trioli revisits that cultural moment in a new foreword, and in a new afterword considers the situation women face today. Dismayingly, her original text is just as relevant, and her call to action just as powerful. ...Show more
$22.99
AUD
Category: Current Affairs Politics
A New York Times bestseller   From Kamala Harris, one of America's most inspiring political leaders and Joe Biden's pick for his 2020 running mate, a book about the core truths that unite us, and the long struggle to discern what those truths are and how best to act upon them, in her own life and acro ss the life of our country   Senator Kamala Harris's commitment to speaking truth is informed by her upbringing. The daughter of immigrants, she was raised in an Oakland, California community that cared deeply about social justice; her parents--an esteemed economist from Jamaica and an admired cancer researcher from India--met as activists in the civil rights movement when they were graduate students at Berkeley. Growing up, Harris herself never hid her passion for justice, and when she became a prosecutor out of law school, a deputy district attorney, she quickly established herself as one of the most innovative change agents in American law enforcement. She progressed rapidly to become the elected District Attorney for San Francisco, and then the chief law enforcement officer of the state of California as a whole. Known for bringing a voice to the voiceless, she took on the big banks during the foreclosure crisis, winning a historic settlement for California's working families. Her hallmarks were applying a holistic, data-driven approach to many of California's thorniest issues, always eschewing stale "tough on crime" rhetoric as presenting a series of false choices. Neither "tough" nor "soft" but smart on crime became her mantra. Being smart means learning the truths that can make us better as a community, and supporting those truths with all our might. That has been the pole star that guided Harris to a transformational career as the top law enforcement official in California, and it is guiding her now as a transformational United States Senator, grappling with an array of complex issues that affect her state, our country, and the world, from health care and the new economy to immigration, national security, the opioid crisis, and accelerating inequality.   By reckoning with the big challenges we face together, drawing on the hard-won wisdom and insight from her own career and the work of those who have most inspired her, Kamala Harris offers in THE TRUTHS WE HOLD a master class in problem solving, in crisis management, and leadership in challenging times. Through the arc of her own life, on into the great work of our day, she communicates a vision of shared struggle, shared purpose, and shared values. In a book rich in many home truths, not least is that a relatively small number of people work very hard to convince a great many of us that we have less in common than we actually do, but it falls to us to look past them and get on with the good work of living our common truth. When we do, our shared effort will continue to sustain us and this great nation, now and in the years to come. ...Show more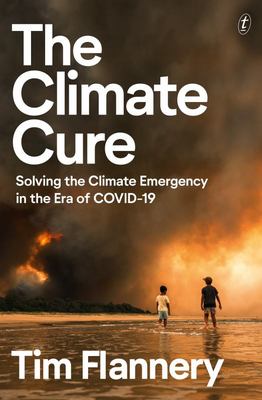 $29.99
AUD
Category: Current Affairs Politics
Australians are witnessing an unprecedented government response to crisis-swift decisive action to avert catastrophe. And the advice of scientists has informed every step of the way. But for decades the advice of scientists on the impending catastrophe that climate change will bring has been ignored, di smissed and even ridiculed. Renowned climate scientist Tim Flannery takes aim at those in government and in the fossil fuel industries for their inaction and lies in response to calls to address the very real and immediate threats posed by climate change. Threats that are now upon us, as the 2019/20 Australian bushfires and floods have shown. Flannery sees 2020 as a turning point. He explores the measures at our disposal to reduce CO2 emissions. He looks at the ways carbon can be drawn out of the atmosphere and safely stored to stabilise atmospheric carbon levels. And he demands a new approach that puts tackling climate change in the hands of the scientists who can lead the way. The Climate Cure is an action plan for survival, a call for government policies that, like its COVID-19 response, rise to the very real climate challenges we face. There is reason for optimism - if we act now. ...Show more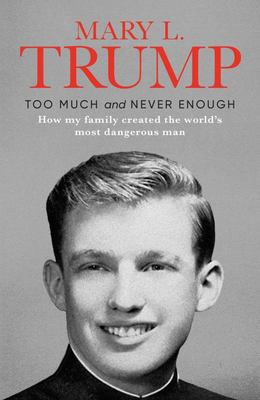 $32.99
AUD
$35.00
(5% off)
Category: Current Affairs Politics | Reading Level: very good
In this revelatory, authoritative portrait of Donald J. Trump and the toxic family that made him, Mary L. Trump, a trained clinical psychologist and Donald's only niece, shines a bright light on the dark history of their family in order to explain how her uncle became the man who now threatens the world 's health, economic security and social fabric.   Mary Trump spent much of her childhood in her grandparents' large, imposing house in New York, where Donald and his four siblings grew up. She describes a nightmare of traumas, destructive relationships and a tragic combination of neglect and abuse. She explains how specific events and general family patterns created the damaged man who currently occupies the Oval Office, including the strange and harmful relationship between Fred Trump and his two oldest sons, Fred Jr. and Donald.   A first-hand witness, Mary brings an incisive wit and unexpected humour to sometimes grim, often confounding family events. She recounts in unsparing detail everything from her uncle Donald's place in the family spotlight and Ivana's penchant for regifting to her grandmother's frequent injuries and illnesses and the appalling way Donald, Fred Trump's favourite son, dismissed and derided him when he began to succumb to Alzheimer's.   Numerous pundits, armchair psychologists and journalists have sought to explain Donald Trump's lethal flaws. Mary Trump has the education, insight and intimate familiarity needed to reveal what makes Donald, and the rest of her clan, tick. She alone can recount this fascinating, unnerving saga, not just because of her insider's perspective but also because she is the only Trump willing to tell the truth about one of the world's most powerful and dysfunctional families.     ...Show more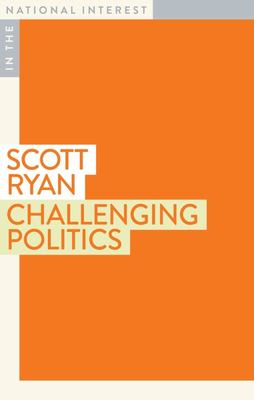 $19.95
AUD
Category: Current Affairs Politics | Series: In the National Interest Ser.
Australia has enjoyed an unprecedented period of prosperity in recent decades, yet despite this there has been a widely reported loss of faith in politics and institutions. With the COVID-19 pandemic, Australia faces its most significant economic and social challenges in decades. How is politics placed to deal with these challenges and what is the capacity of our key institutions to do so? What are the lessons and warnings from history?In Challenging Politics, longtime politician Scott Ryan argues that the way we determine issues, the way we practice politics, and what we expect from politicians and government, is in flux. To some, the virtue of compromise has become the sin of sellout. The louder voices of fringe and single-issue movements attract attention, money and commitment, and apply litmus tests to those who seek to govern. This makes it more difficult for our institutions, and therefore our politics, to function effectively. The long-talked-about collapse of the centre isn't solely about extreme ideas. It is also about how our expectations of politics and our institutions have changed.In the National Interest is a new series in the Monash University Publishing list that is focused on the challenges Australia confronts. The series informs, influences and inspires public discourse. Showcasing experts both from within Monash and beyond, these short, thought-provoking and accessible books will address the major issues of our times, from public policy to governance and government. ...Show more
$29.99
AUD
Category: Current Affairs Politics
Women Don't Owe You Pretty tells you to love sex, hate sexism, protect your goddamn energy, life is short, dump them, and that you owe men nothing, least of all pretty. Florence's debut book explores all progressive corners of the feminist conversation; from insecurity projection and refusing to find c omfort in other women's flaws, to deciding whether to date or dump them, all the way through to unpacking the male gaze and how it shapes our identity. Women Don't Owe You Pretty is an accessible leap into feminism, for people at all stages of their journey who are seeking to reshape and transform the way they view themselves. In a world that tells women we're either not enough or too much, it's time we stop directing our anger and insecurities onto ourselves, and start fighting back to reshape the toxic structures of our patriarchal society. Florence's book will help you to tackle and challenge the limiting narrative you have been bombarded with your whole life, and determine feminism on your own terms. After all, you are the love of your own life.     ...Show more
$34.99
AUD
Category: Current Affairs Politics
An inspirational and practical book written by two high-achieving women, sharing the experience and advice of some of our most extraordinary women leaders, in their own words. From their broad experience on the world stage in politics, economics and global not-for-profits, Ngozi Okonjo-Iweala and Julia Gillard have some strong ideas about the impact of gender on the treatment of leaders. Women and Leadership takes a consistent and comprehensive approach to teasing out what is different for women leaders. Almost every year new findings are published about the way people see women leaders compared with their male counterparts. The authors have taken that academic work and tested it in the real world. The same set of interview questions were put to each leader in frank face-to-face interviews. Their responses were then used to examine each woman's journey in leadership and whether their lived experiences were in line with or different from what the research would predict. Women and Leadership presents a lively and readable analysis of the influence of gender on women's access to positions of leadership, the perceptions of them as leaders, the trajectory of their leadership and the circumstances in which it comes to an end. By presenting the lessons that can be learned from women leaders, Julia and Ngozi provide a road map of essential knowledge to inspire us all, and an action agenda for change that allows women to take control and combat gender bias. Featuring Jacinda Ardern, Hillary Clinton, Ellen Johnson Sirleaf, Theresa May, Michelle Bachelet, Joyce Banda, Erna Solberg, Christine Lagarde and more. ...Show more