$44.99
AUD
$49.99
(10% off)
Category: Sport
Gary Ablett: An Autobiography celebrates AFL legend Gary Ablett's stellar career. Reliving key moments and events in his life, this memoir not only explores Gary's great success at the very top of the AFL, but also his journey to get there. Drafted in 2001, Gary's incredible career has spanned two grea t clubs, two Grand Finals and two Brownlow medals among many other accolades. In his book, Gary takes readers through the trials and triumphs of his life: his close bonds with his family; his famous father Gary Ablett Senior's influence on his life; joining Geelong Football Club along with his brother Nathan; becoming a star player and the pressure that brings from the media; taking on new challenges when he left his home town to join the newly minted Suns football team on the Gold Coast; becoming a captain and leading the Suns; dealing with injury and the pressure that you come under then; the joy of returning home to Geelong Football Club even though it was accompanied by a tragic family event; settling back in Victoria with his wife Jordan and baby Levi and a future that will no doubt always have football somewhere in it.  Illustrated with many never-before-seen photographs from private collections, and including contributions from Joel Selwood, Mark Thompson, Gary's mum, Sue, and Gary Ablett Snr, this book is packed with images and stories that will bring the book to life and remind the reader of the many great moments in Gary's career. From childhood to his zenith as a player, Gary's story will be a book to read and re-read about a player without equal. ...Show more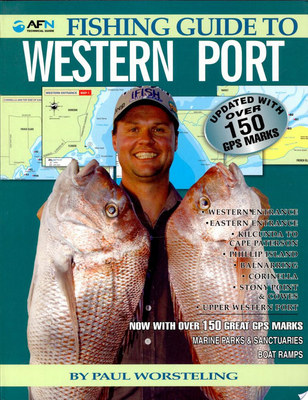 $19.99
AUD
Category: Sport
The ultimate fishing guide to fishing Victoria's Westernport. Now updated with over 150 GPS marks. Every major species available in the port are put under the microscope with the best baits, areas, times and methods revealed. The unique tidal system is also broken down into specific map areas NOW WITH O VER 150 GREAT GPS MARKS ...Show more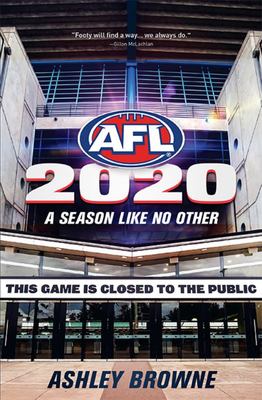 $29.99
AUD
$32.99
(9% off)
Category: Sport
2020: A Season Like No Other explores how the AFL navigated a season that changed day-by-day for fans, for the clubs, and for the players and coaches. The 2020 AFL Season was like no other in the game's 162-year history. As coronavirus struck down Australia during round one, in March 2020, the AFL was f orced to take unprecedented steps to keep its season alive. The season was postponed at the end of round one, a round without crowds, and resumed on 11 June, a hiatus of 84 days. During that period speculation was rife as to whether the season could proceed, and where. 'Hubs' became the key word, and the fixture was rebuilt to allow for 17 matches -- with clubs playing each other once. By July, as COVID-19 ravaged the country and economy, teams were quarantined, under strict protocols, in NSW and QLD. By the end of July, the WA teams and SA teams were back in their home states, playing before reduced crowds, but all VIC teams had relocated to NSW, QLD, and WA. In one 14-day period, Collingwood was fixtured to play four games. This is the story of how the AFL, the clubs, the players, the coaches, the administration, and the fans coped with history in the making.   ...Show more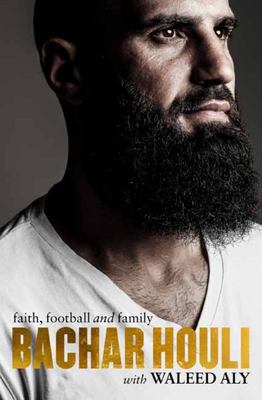 $34.99
AUD
Category: Sport
Bachar Houli is as accomplished an AFL footballer as they come. He's been part of two Richmond Premiership sides, he was an All-Australian in 2019, and with over 200 games to his name he remains a key part of a champion team. Picked at number 42 in the 2006 National Draft by Essendon, Houli played 26 ga mes for the Bombers before moving in 2011 to Tigerland, where rookie coach Damien Hardwick was assembling the team that six years later would achieve the seemingly impossible and claim Richmond's 11th Premiership. Another flag followed two years later, with Houli close to best on ground in both deciders. Yet it's as the AFL's most prominent Muslim player that Houli is best known - and his strong Muslim values are at the heart of the man he is. Writing for the first time, Houli explores the experiences and beliefs that sparked his trailblazing success as a Muslim footballer, and that established him as a leading voice within the AFL community for inclusion, understanding and tolerance. Co-authored with acclaimed broadcaster and writer Waleed Aly, Bachar Houli- Faith, Football and Family tells the unique story of one of football's most fascinating men. ...Show more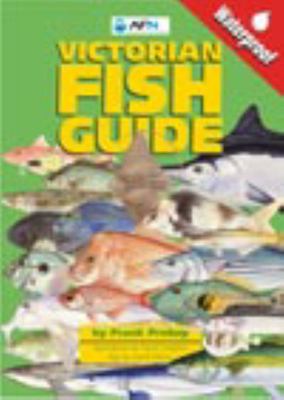 $9.99
AUD
Category: Sport
An invaluable reference for any angler, fresh or salt water, wanting to identify their catch. Containing accurate fish illustrations, descriptions and diagrams of the best rigs to catch each fish and waterproof for your convenience.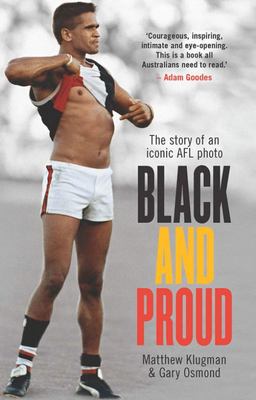 Black and Proud
by Matthew Klugman and Gary Osmond
$29.99
AUD
$34.99
(14% off)
Category: Sport
On 17 April 1993, after an AFL match between St Kilda and Collingwood, Saints star Nicky Winmar made a historic statement in the face of a torrent of racial abuse. Facing the Collingwood crowd after St Kilda's decisive win, he pulled up his shirt, pointed to his chest and declared: 'I'm black and I'm pr oud to be black'. Race and sport have a long intertwined history in Australia, but it all came to a head on that day. Photographers Wayne Ludbey and John Feder captured the moment. Fellow Indigenous team member Gilbert McAdam didn't even realise what had happened until later. What followed was an intense public debate that forced the AFL and the fans to confront their prejudices head-on. Black and Proud takes us back to that fateful day, but tells the stories of the players and the photographers and all they experienced in the lead-up and the aftermath. ...Show more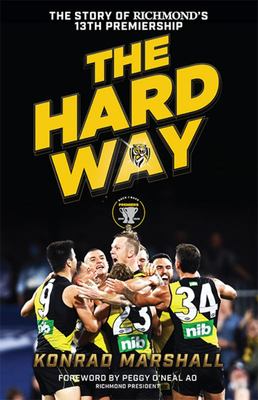 $24.99
AUD
Category: Sport
The Hard Way recounts Richmond football club's journey to the 2020 ALF Grand Final. In this thrilling account, Konrad Marshall reconstructs an unprecedented season of footy and the team that came to shine through it all.  The 2020 AFL season was a season like no other, and the challenges faced by the p remier team, due to the restrictions imposed during the COVID-19 pandemic, were substantial. Richmond, the reigning premier, started the season slowly, were then relocated to a Gold Coast hub for 111 days, faced internal issues throughout, and came into the Grand Final against Geelong the hard way, after losing the qualifying final to Brisbane. Including a foreward from Richmond president, Peggy O'Neal, The Hard Way tells this amazing story and reveals Richmond's game plan - a playing system that is based as much on chaos as clockwork - in intricate detail. Konrad not only covers the club's journey to their final's campaign but also the adjustments made to move to Queensland, life in the hub, their relationship with their fans and the public, and of course, the Dustin Martin effect.    If they weren't convinced already, this book will show all footy fans just how Richmond truly embodies the old sports saying: A champion team will always beat a team of champions. ...Show more
$45.00
AUD
Category: Sport
Australia's best surf writer brings to life the wild, bold, brave story of Australian surfing from the 60s to the present through the stories of Surfing Australia's Hall of Fame surfers and contemporary surfing legends. Golden Daze is a compelling memoir of Australian surfing through a year in the life of Australia's top surfers. Starting in 1963, renowned surfing journalist Sean Doherty charts the history of surfing through the stories of Surfing Australia's Hall of Fame inductees. Taking a year and a surfer at a time, he will reveal what they did, where they surfed and their life events in fascinating depth and detail. Illustrated with unpublished images from the surfers' private collections, these stories also give a vivid sense of the shifting world around them, particularly in the ever-changing realm of surfing. Golden Daze opens in 1963 with Peter Troy jumping ship in Melbourne with a surfboard under his arm, embarking on his fabled surfing odyssey that saw him introducing surfing to Brazil, being crowned European champion, hitching alone across the Kalahari Desert and watching an unknown band from Liverpool called the Beatles. 1964 is Midget Farrelly's story of winning the first world title on home sand at Manly Beach. In 1969 Wayne Lynch goes down the coast, avoiding the Vietnam draft. And in 1971, Alby Falzon stumbles upon the island of Bali while shooting his humble surf movie Morning of the Earth. The book brings to life the 60s, 70s, 80s, 90s and noughties through the eyes of the Australian surfers who defined them best, ending today with stories of potential Hall of Famers, contemporary stars like Mick Fanning, Joel Parkinson and Tyler Wright. Part journal, part biography, part surf culture memoir, Golden Daze gives a fascinating insight into Australian surfing and what makes it so unique. ...Show more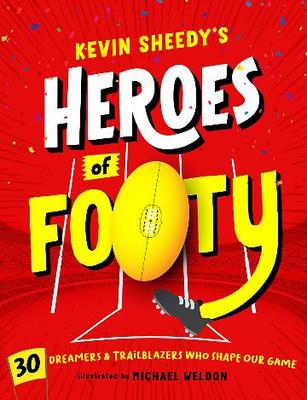 $29.99
AUD
Category: Sport
  Introducing 30 of the rule-breaking, change-making, boundary-pushing and risk-taking men and women who have shaped footy. Celebrate the players hand-picked by the legendary Kevin Sheedy as some of the greatest trailblazers the game has ever seen. Featuring stats, biographical information and brillia nt illustrations by Michael Weldon, Heroes of Footy is the perfect gift for young footy tragics everywhere.  ...Show more
$37.99
AUD
Category: Sport
Right now there are thousands of waves breaking on beaches all around Australia. Some will be a tempting 4ft, over white sand, in crystal clear water, others will be a bone crunching 10ft, grinding over shallow reefs, and scaring the hell out of all in sight. That is the magic of Australia's coastline. It's diversity and enormity.This guide will get you to all those places and provide you with plenty of essential information and a good laugh along the way. It's a real surfer's travel guide. It includes: - In-depth wave descriptions for every major surf break in Australia. - A comprehensive accommodation, food and party guide, as well as flat day fun activities. - Surf survival techniques, road-trip planning, 4wd tips, advice on buying second hand cars and weather forecasting. - Detailed surf maps.It also has other essential information such as a beer guide (who knows what a Butcher or a Bobbie is?) and a complete healthy travel section to keep you fit for the surf.There's enough information to keep the most intrepid travellers satisfied."I've been surfing in Australia for the past 35 years and it got me to waves I've never heard of. Great beer guide too!"Ross Clarke-Jones Australian big wave surfer, surf explorer, tow-in pioneer, lunatic. "It's the ultimate travel guide, every surfer should have one"Tracks Magazine"It sends the right message to surfers: exploration, adventure, care for the environment and to have a good time"Surfrider Foundation ...Show more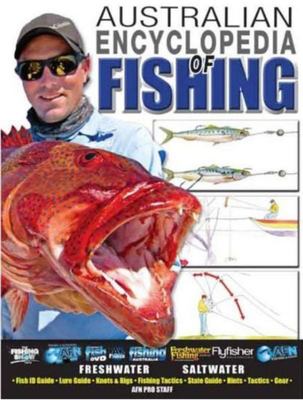 $49.99
AUD
Category: Sport
This new release for 2010 contains fishing information on noth fresh & saltwater areas plus info on tactics, knots & rigs, gear, fish identification and a lure guide plus many handy hints!